PressReader's HotSpot map displays various locations that provide PressReader service. You can use the search bar located at the top right corner or simply navigate your cursor around the map. Zooming in and out will aggregate some HotSpot locations depending on density. With our Location-based access technology, people with the PressReader app will be notified if they are near a HotSpot location.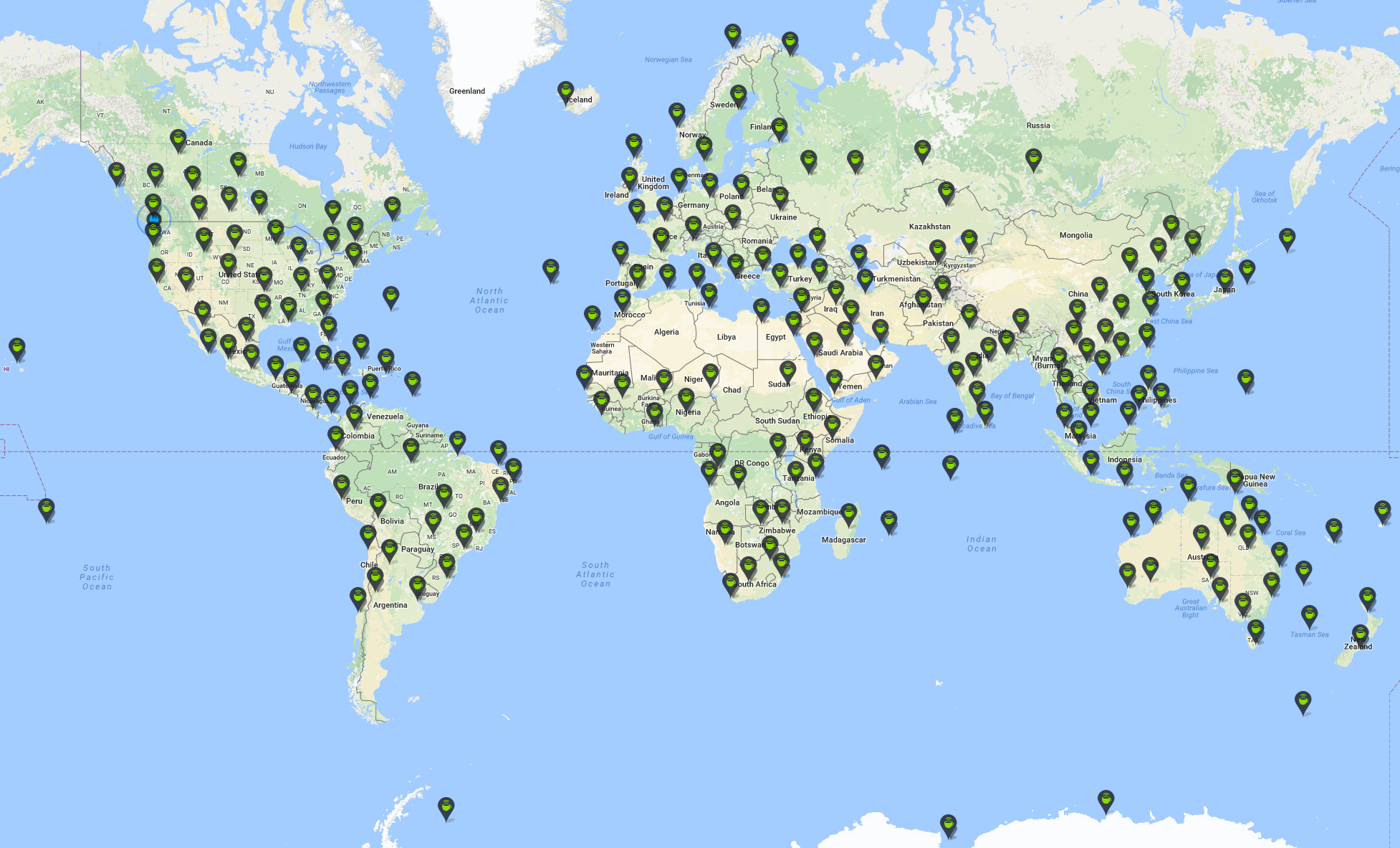 Can't find our library's HotSpot
To locate your library's HotSpot, see intructions here. Please note, the HotSpot map is not an indicator of your library has access to PressReader or not. It is only an indicator of where the HotSpot is. Authenticating users for access is done by IP address, URL referrer, Ezproxy, or SIP2. 
If your HotSpot is incorrect. Please email libraries@pressreader.com with your library's address and GPS coordinates (DD format).
What does the timer on the Welcome message mean?
**This applies to users who are onsite, connected to the library's wifi network.
Found an interesting publication on PressReader but didn't have enough time to read all of it while at the library? Great news! Much like borrowing a library book, patrons can now take PressReader away, on the go, for a limited time.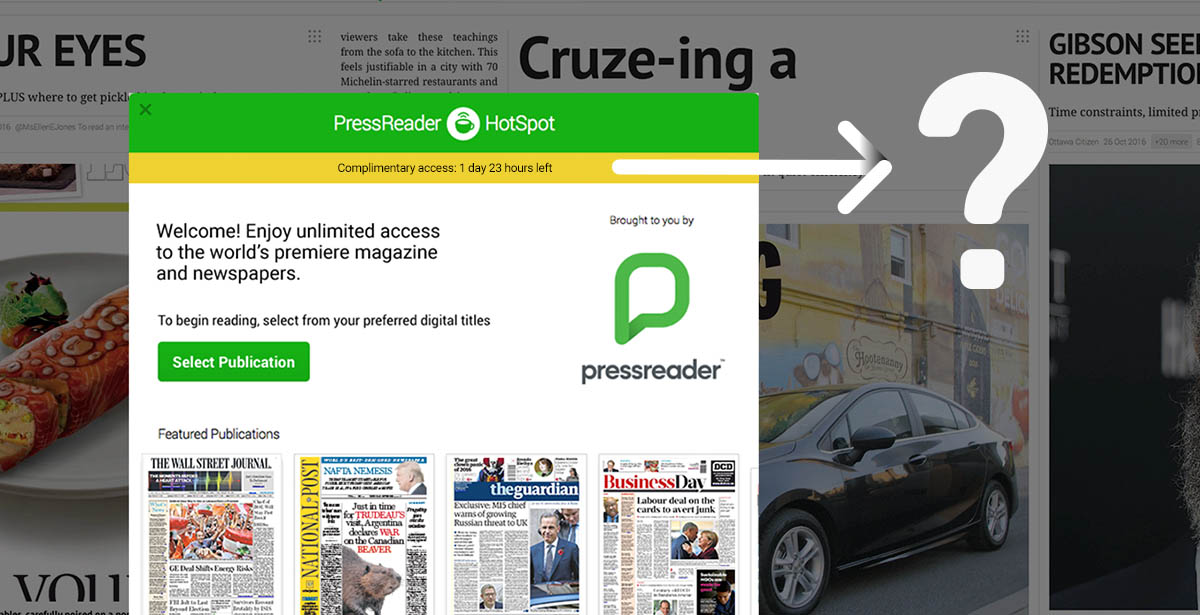 Also known as radiant access, the timer on the welcome message is a predetermined amount of time your library has granted patrons off-site access to PressReader. It allows them to continue using PressReader even after they leave the premise. Once the timer runs out, the patron simply needs to re-authenticate their device. If PressReader is being used on premise and connected to the library's wifi network, access is unlimited.