Don't keep it a secret. Let your patrons know PressReader is available at your library by downloading our latest collateral here.
[Presentation] PressReader for Libraries
We've created a beautiful presentation to help explain all the amazing things PressReader has to offer - thousands of magazines and newspapers from all over the world, awesome platform features and functionality, innovative access methods, marketing and promotional ideas and so much more.  Take a deep dive into PressReader for Libraries - download it right to your device and share it with the world!  
Download PressReader for Libraries presentation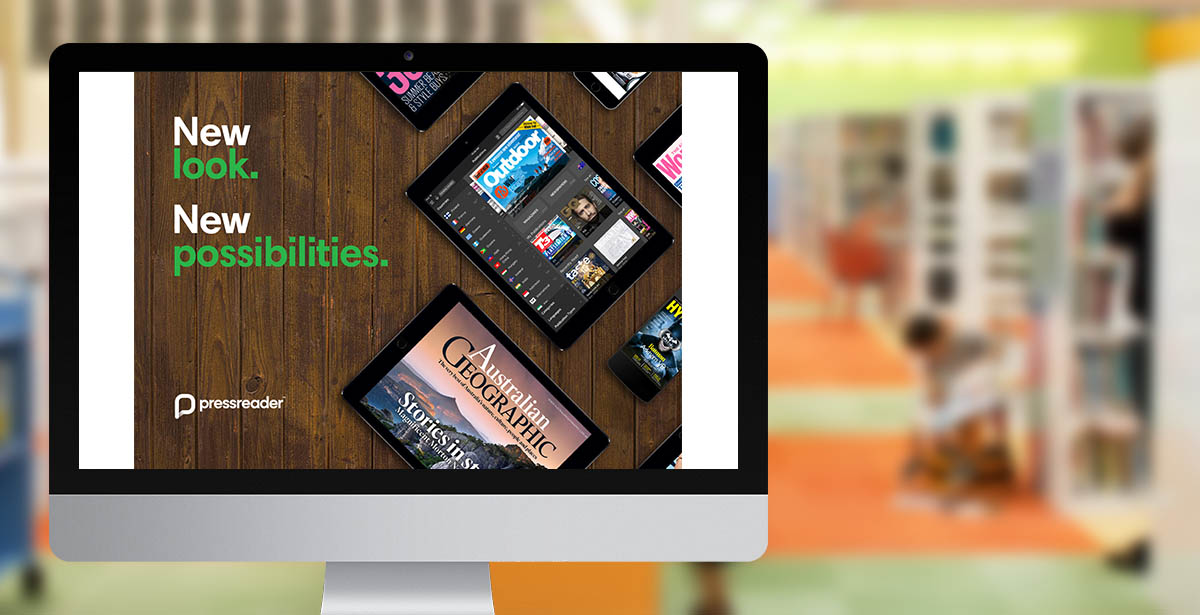 [Video] PressReader for Libraries
Watch the video: PressReader for Libraries promo video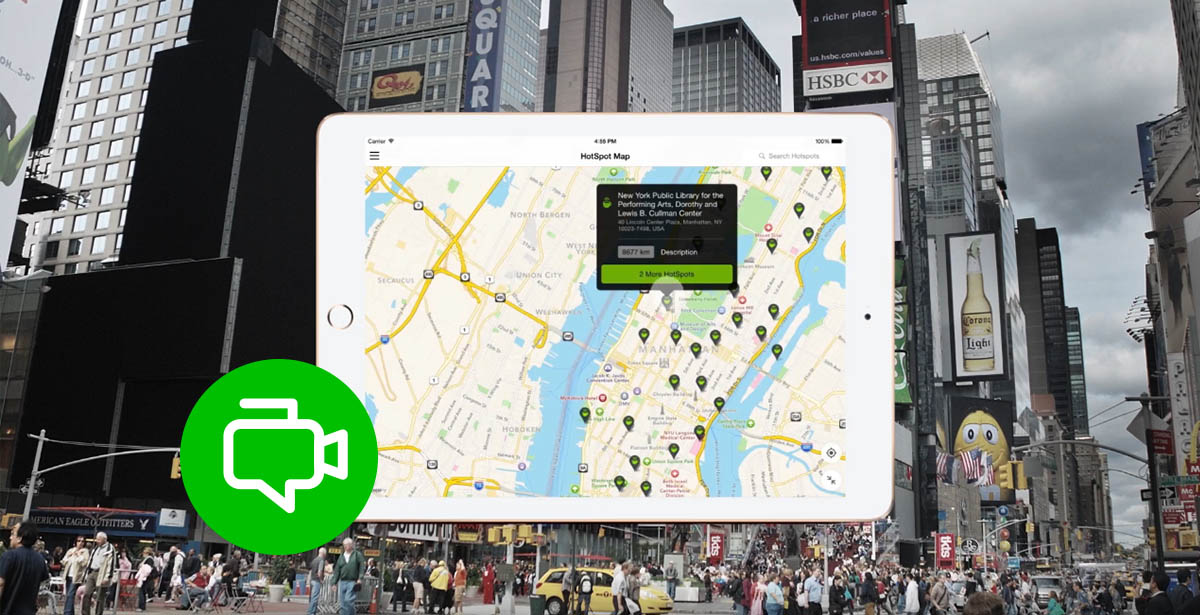 Want to know more?  Check out some of our other helpful videos here:
Product features and functionality
PressReader is the world's largest all-you-can-read magazine and newspaper platform.  In the past, Libraries have used it primarily as a newspaper database and nothing else.  Now, PressReader is a whole new platform, with new possibilities to boost the patron experience, surge library memberships and offer a world of content like never before. Check out some of the cool features and functionality here - download it right to your device and share it with your colleagues.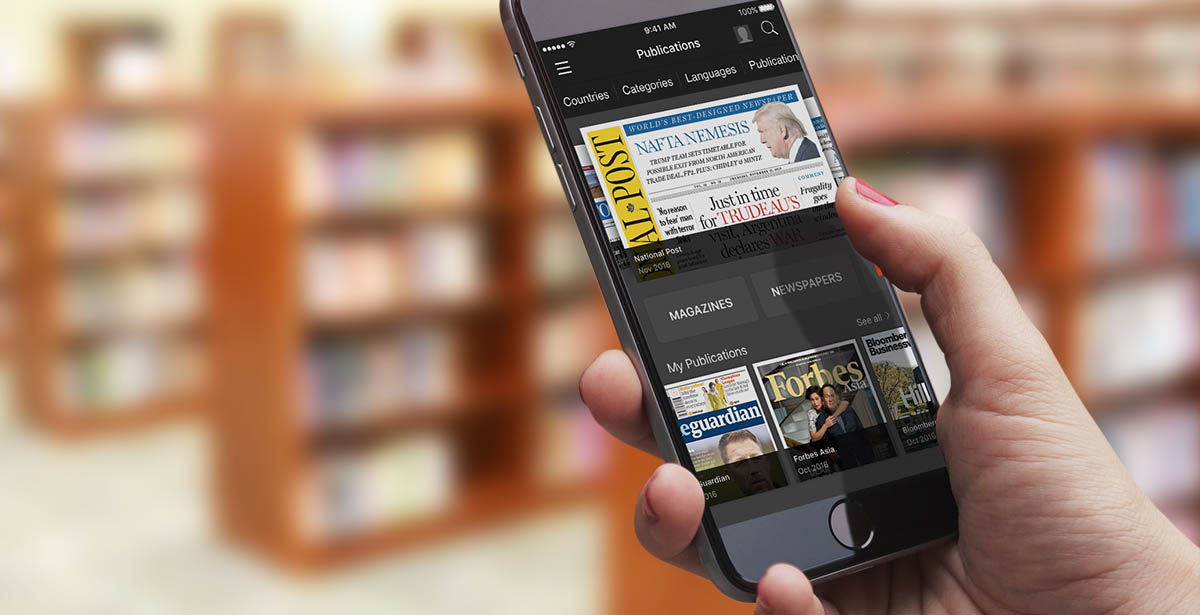 Promo flyers
PressReader is simple, powerful and loved by readers everywhere. Our latest flyer can help you tell that story. Use the digital version to email out to your network or download the print-friendly version to take to events, distribute at shows and to display at the Library.
Digital promo flyer           Print promo flyer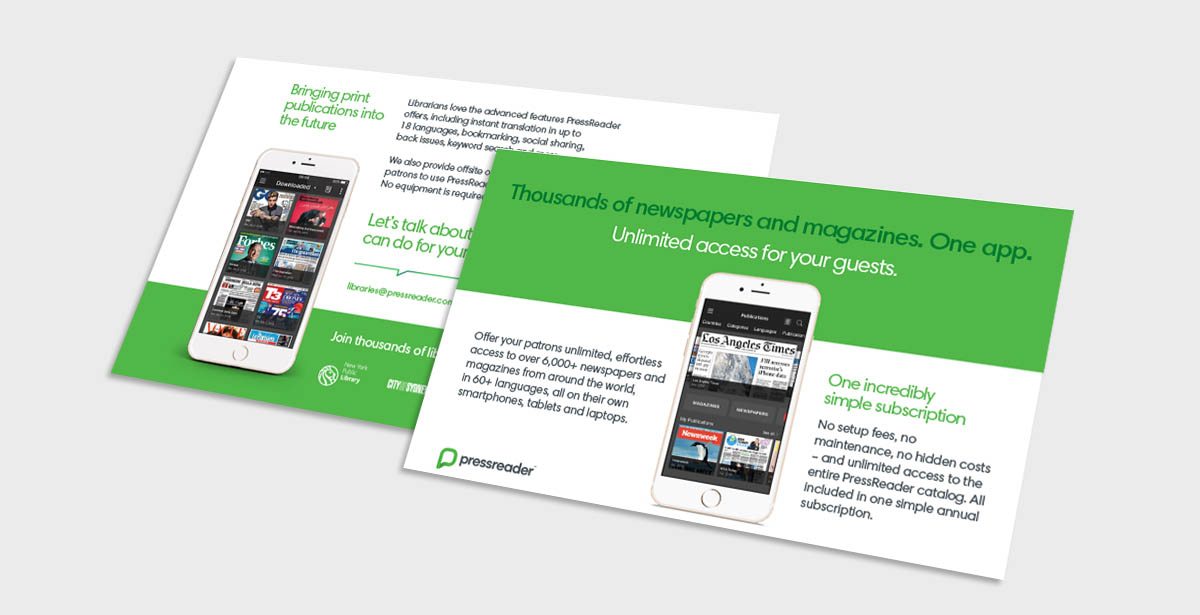 Custom marketing materials
Want to promote PressReader at an event? Let PressReader's Creative Lab help you out. Share your ideas with us at libraries@pressreader.com.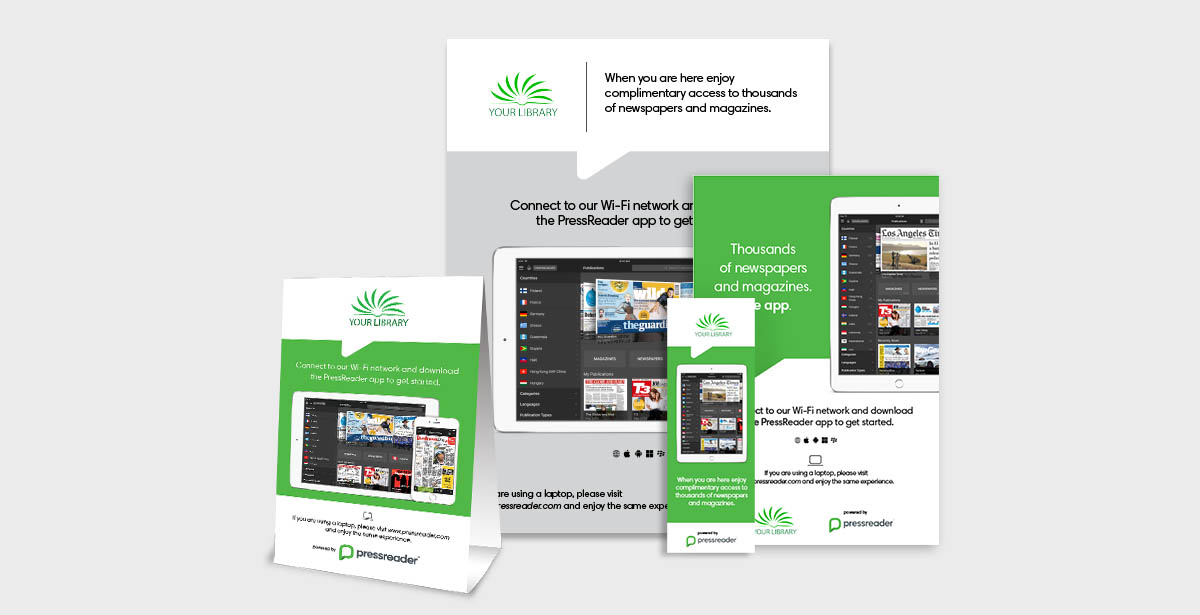 [Best practices] Website and social media
Do you want boost engagement on your social platforms but don't have the resources for content creation and curation?  No problem. We can help with that. Just  like us on social! We regularly post how to tutorials on feature updates and share content from our thousands of global publications. Be the first to share with your patrons updates and exclusive Spotlight interviews on a variety of topics including politics, journalism, news, fashion, cooking, fitness and more!
Check out our best practices guides for your website and social media here:
Website best practices [download] 
Social media best practices [download]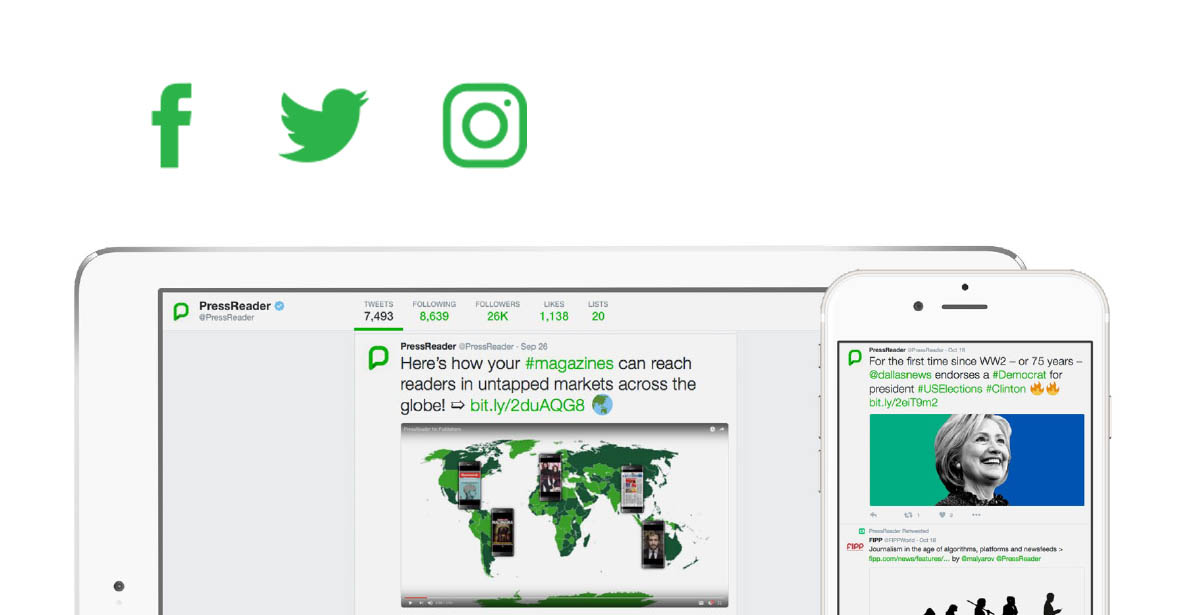 PressReader brand guidelines 
You may have noticed that our logo has evolved. We're pretty excited about it. Please make sure you're using the most recent version of our brand in all communications.
Read the brand guidelines: PressReader brand guidelines
Get the logo: PressReader logo files [download]