Did you know that you can access PressReader on your personal device, tablet or laptop using your local library? It's easy! Once you've gained access, create your free PressReader personal account to sync content across your devices in the PressReader app. A free account will allow you to read offline, create collections, save articles, enable auto-delivery of your favorite publications and much more!  
1.) Library card
Using your library card number and PIN, sign up for PressReader. Then, add a personal login to your account with an email address and password. You can use this login on any of the PressReader apps and your account will be authorized with the library card.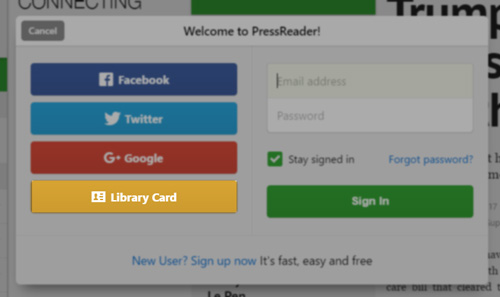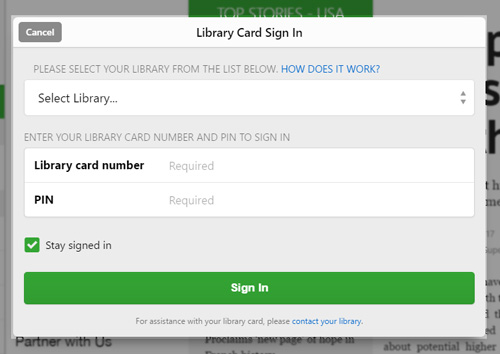 2.) Gifted access
Once you've turned on notifications and enabled gifts in the app, you'll be able to collect gifted access when you visit the library, or by connecting to your library's Wi-Fi network. You'll also receive notifications when you come within range of other HotSpots in your area. Click on the notification and open the PressReader app. A small green coffee cup in the top right corner of the screen will confirm your access has been renewed on PressReader, and usually you'll see a welcome message from the HotSpot sponsor as well.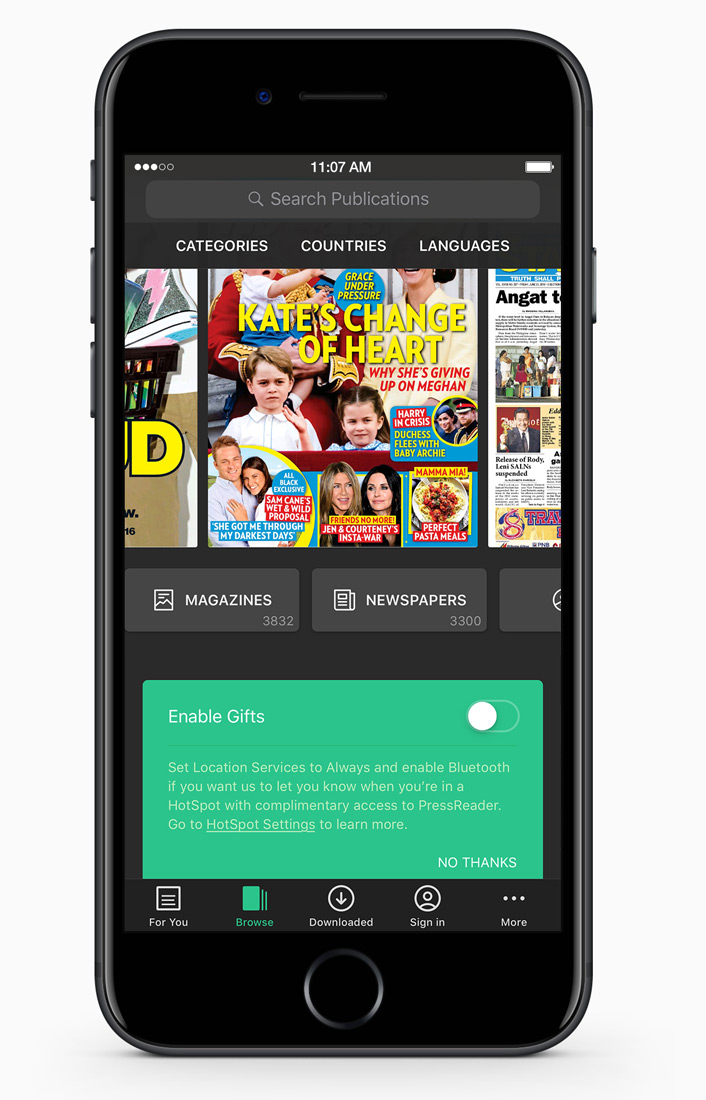 3.) Through your library website
Look for a PressReader referral link on your library website. This will give you access to PressReader. Then, click sign in at the top right of the screen and create a new account. Your account will be authorized by your library for a limited period of time. You can use this login on any of the PressReader apps during this period and download titles to read later. Refresh your access by clicking through from your library website again, or enable gifts in the app to update your access when you visit a library (described above).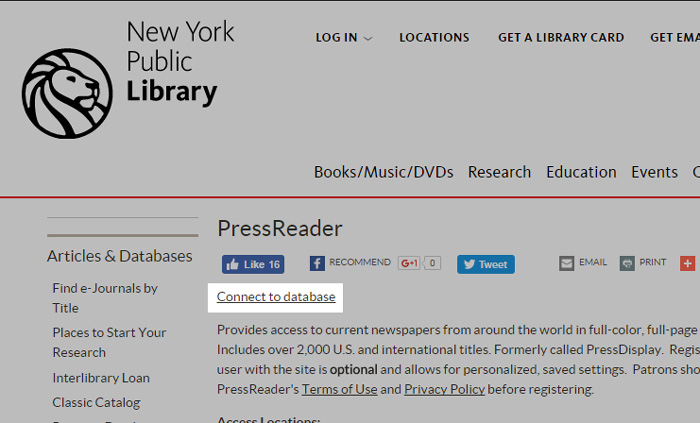 Still have questions?
Visit our Community forum to chat with other members about PressReader, or submit a ticket to connect with our support team.
Happy Reading! The PressReader Team