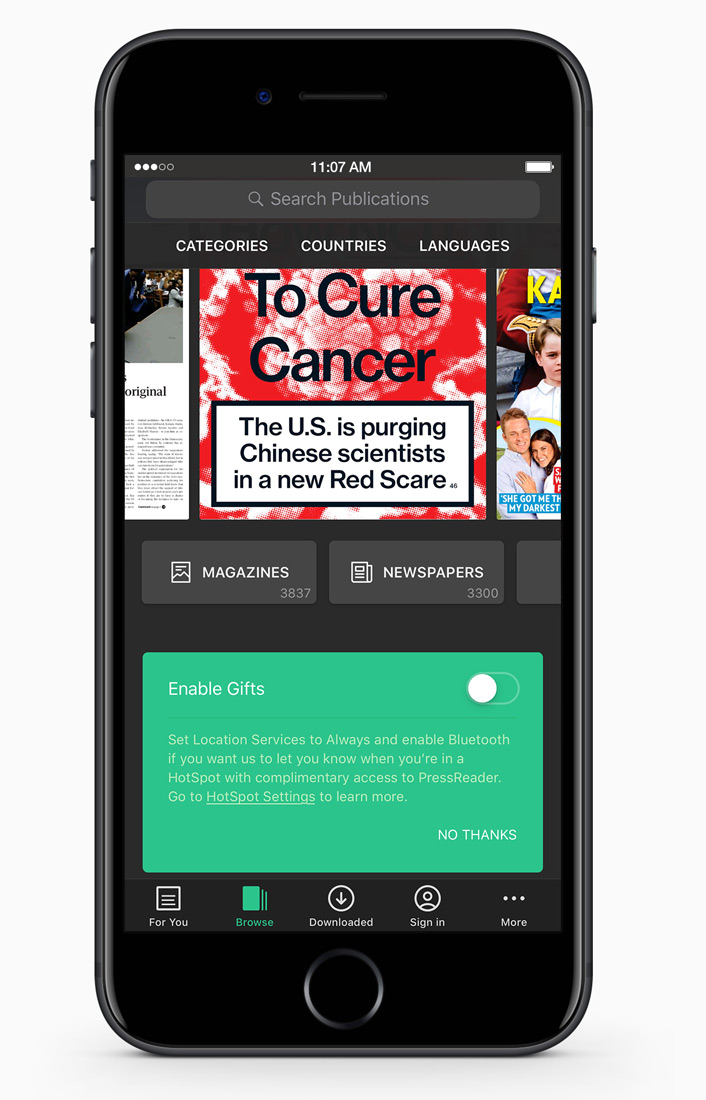 We're making it even easier to download as many magazines and newspapers as you like from PressReader. How? Just update your PressReader app to version 5.5 and enable gifts and notifications in the app settings*. The app will send you a note when your location offers gifts.
That's it! When PressReader sends you a notification, you'll immediately be able to choose from more than 7,000 titles in the catalog. Download your selections to your device and start reading right away, or save them for later reading offline.
Curious to see whether there are any partners near you? Visit the HotSpot Map in the app to browse current locations. We're adding new partners every day. If you've turned on gifts and notifications, we'll be able to let you know as soon as you enter newly sponsored locations.
Happy reading!
The PressReader Team
*This feature is currently available for iOS and Android.