Follow your favorite news topics with ease using PressReader's My Topics feature. My Topics allows you to customize and organize interesting topics, then displays each one in a unique feed. Each topic compiles related top stories so that you can stay up to date with the latest news on your favorite topics. Learn more below:
Creating your topics
In the main menu, click on See All next to "My Topics", and then Create New Topic. This will open a dialog box where you can enter keywords that best describe the subject matter.  Filter the results by Author, Publication(s), Language(s), and Location of Results. At the bottom, you'll find a Top Stories check box. When you mark the Top Stories check box, PressReader will filter and present only the best articles that match your topic's search criteria, not the whole search result set. Readers get the most relevant news from the most recognizable sources, without content duplication. Deselecting Top Stories will return the full search results.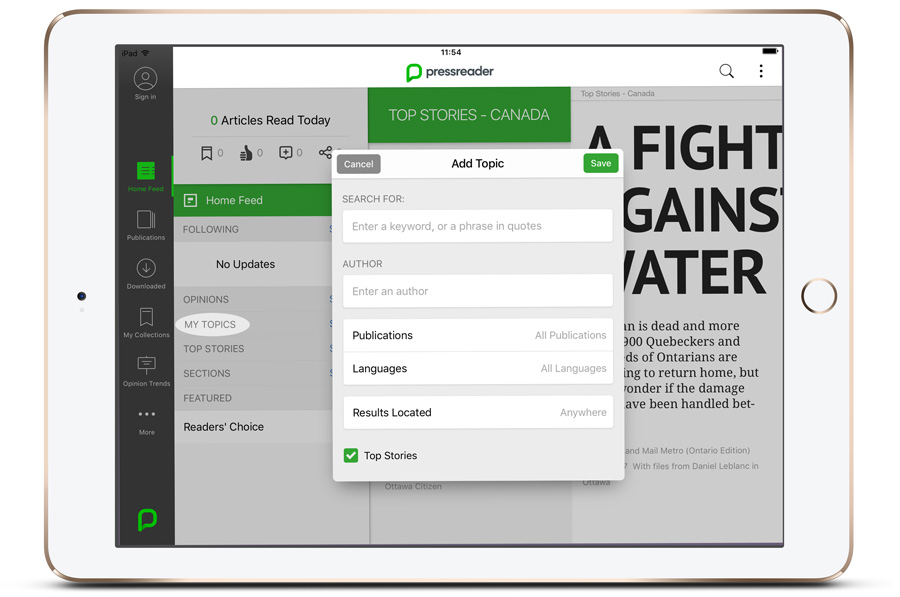 Retrieving your topic feed
PressReader will monitor all of its titles as they are published to find articles that relate to your Topic so the next time you open that Topic's feed, you'll have all relevant stories waiting for you to enjoy. You will find the feed when you click on My Topics from the left navigation menu and also as a part of your Home Feed, as shown below.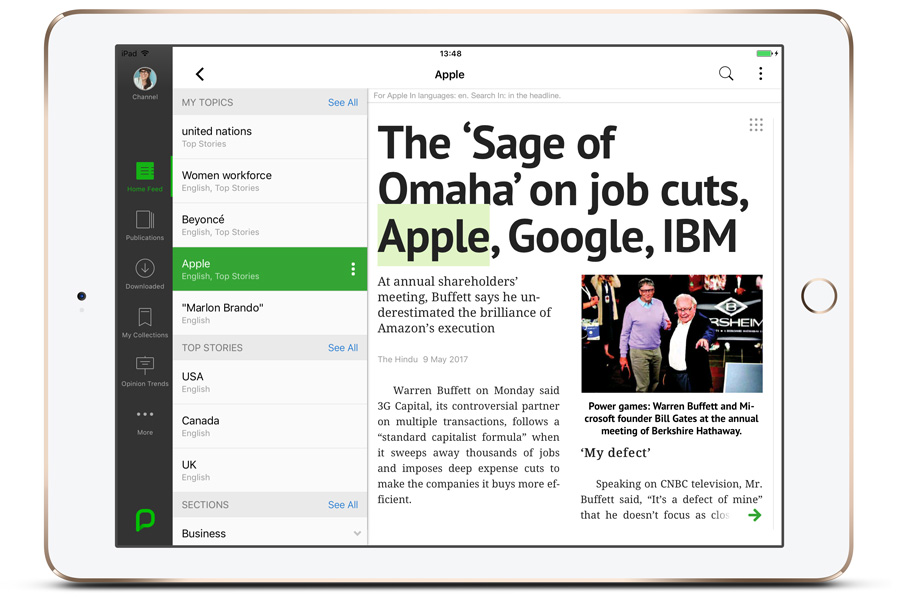 Setting up email alerts
If you are in a hurry to know when new articles are published you can set up Email Alerts for your Topics.  Email alerts deliver immediate notifications directly to your inbox every time a new story related to your Topics becomes available.
You can turn on email alerts from the website (PressReader.com):
Login and then click on your name in the top right corner.
Select Manage Account and then Notifications.
Ensure that the Service Alerts checkbox is marked.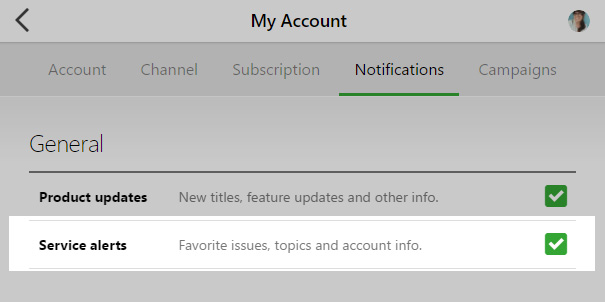 Choose the Topic for which you want to receive alerts, along with the desired Notification Frequency (off, once a day, every other day, as it happens).
Click Save and you will soon receive email alerts based on your alert settings.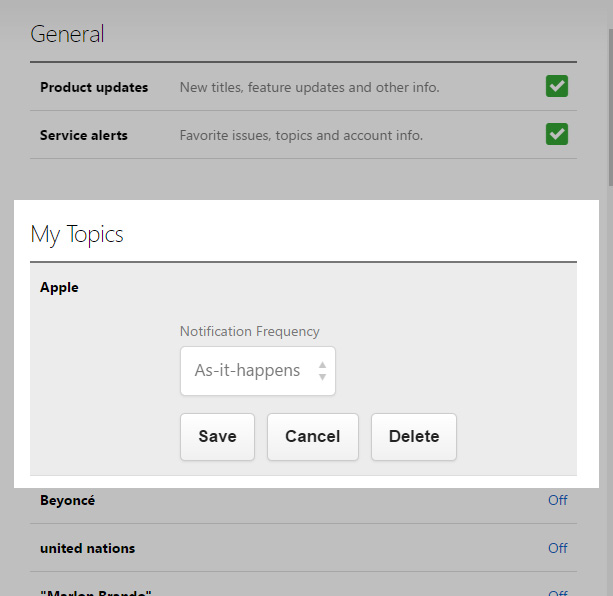 Managing email frequency
Some Topics may result in a lot of stories being published across all of the PressReader titles, so choosing "as it happens" for the notification frequency may result in an over-abundance of email alerts.
So, if the notification frequency you've set up is not working for you, just return to Email Alerts and adjust the frequency, or change the definition of your Topic to be more specific.