PressReader partners worldwide are now sponsoring access to our entire library of more than 7,000 full-content publications from 100+ countries in 60+ languages in their places of business.  Through their generosity, you can just open up your laptop, tablet or smartphone in one of their designated WiFi zones called PressReader HotSpots and read any newspaper or magazine for free.
Find a HotSpot
To find a HotSpot near you, just open up the PressReader HotSpot Map in your browser to see all the HotSpots in your neighborhood.
The HotSpot Map displays your current location with a flashing blue beacon

 and all the nearby HotSpots

.  It also provides a list of those PressReader HotSpots on the right so you can quickly see the types of establishments offering the service near you without having to click on individual HotSpot markers.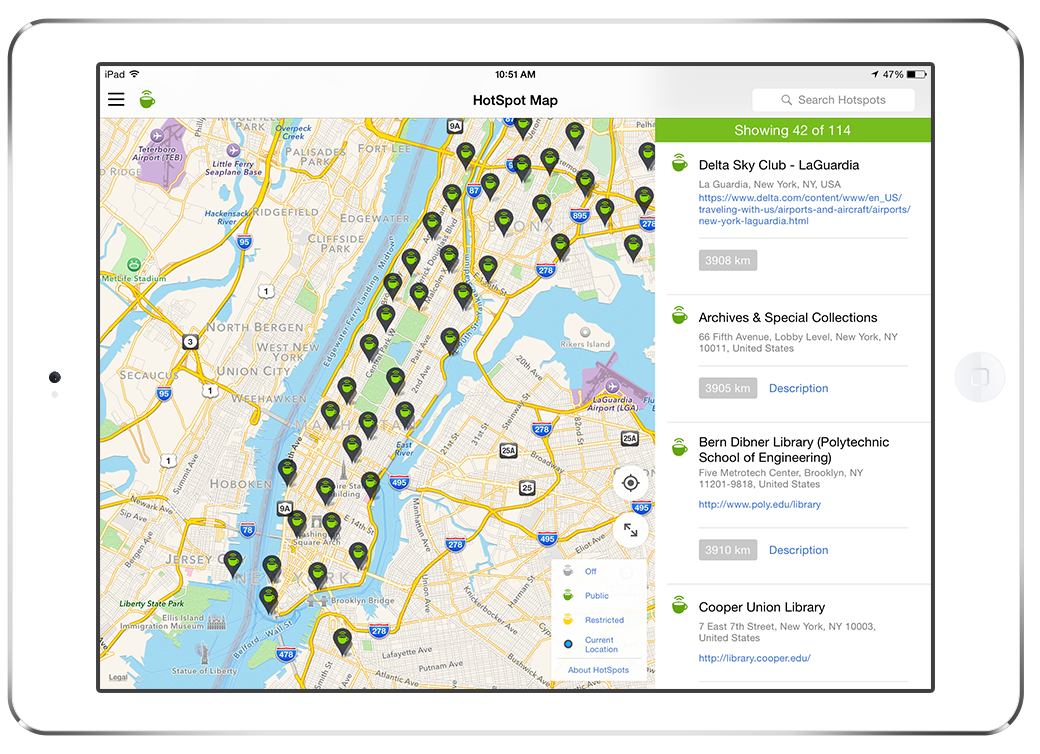 HotSpot types
HotSpot markers are color-coded based on their access and service levels.
| | | |
| --- | --- | --- |
| | Public | Full sponsored access to all visitors within the HotSpot zone. |
| | Restricted   | Requires login credentials. This can happen in some establishments where access to WiFi is limited to special guests or customers such as conference centers in some hotels. |
| | Off | Sponsored use is temporarily unavailable; however you can still access PressReader.com if WiFi is available. |
Fine-tune your search
Clicking on a HotSpot marker will pop up a window with the name, address and description of the sponsoring business, how far it is in miles or kilometers from your current location and a link to more HotSpots in that region.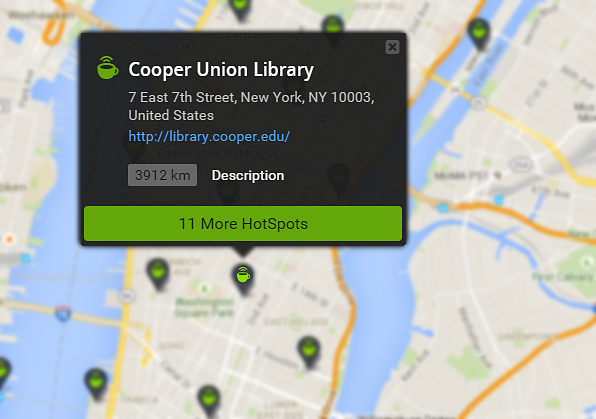 Clicking on More HotSpots will display a list of all nearby sponsoring businesses on the right. It will also zoom in on the map so you can see the markers for each HotSpot relative to your current location.
Get directions
New to the area? We've got that covered for you. Both the popup window and the sidebar business listings offer directions from your current location to each HotSpot. This feature uses your device's default GPS app (e.g. Google Maps or TomTom) making navigation fast and easy.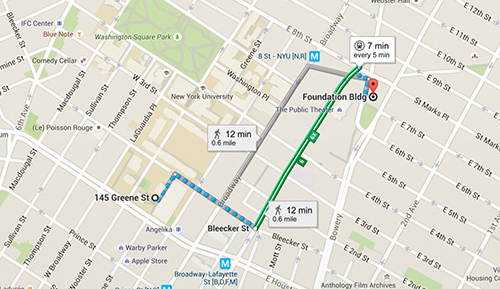 When you arrive
When you enter a business that sponsors PressReader, just connect to the WiFi and open the PressReader app or visit the website. A pop up window will appear to confirm that you have access to the PressReader catalog. You'll also see a small green coffee cup at the top left corner of the screen. Now you'll be able to read full issues of any newspaper or magazine that you see.
Some HotSpots provide radiant access, which allows you to connect when you enter the proximity of the location.  Radiant access allows you to access PressReader without connecting to the WiFi network. Depending on the location, you may also be able to read full issues of newspapers and magazines for a limited time after you've left. The amount of time you have will be shown on the HotSpot welcome screen. 
Keep in mind that any time you access PressReader while not connected to WiFi, you use your mobile data. Your mobile data provider may levy charges if usage exceeds your service plan.