PressReader offers multiple access plans to fit any user's reading preferences and budget -- from free to pay-as-you-go to an all-you-can-read monthly subscription. There's something for everyone!
Check out the following 3 plan levels below for an overview of what each one offers so you can choose the one that works best for you. A detailed table of features available with each plan can be found below in "Compare our plans".
Guests
Guests get free access to the top news stories from popular publications in their location in an easy-to-navigate home feed.
Two great viewing options are available as you read, listen or talk about the news that matters to you: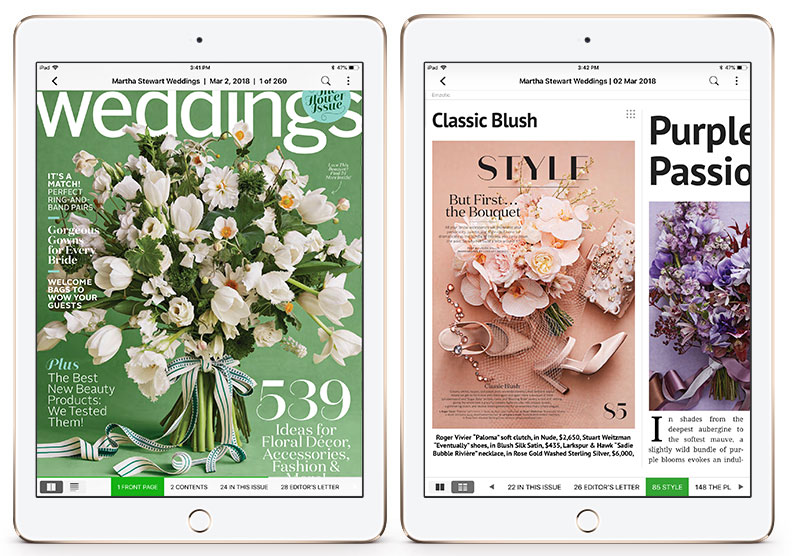 SmartFlow - a seamless horizontal stream of articles for easy browsing and reading
Page View - fully formatted pages just as they appear in print (for free titles only)
Pay As You Go
Pay As You Go users enjoy all the same features as Guests, plus a much richer selection of features that will further enhance their reading experience.

Under this plan you can customize your newsfeed to suit your content preferences and personalize how you read, share, and talk about the news that matters to you.

If you like, single issues of newspapers and magazines are available for purchase per issue (prices/currencies varying by market).
This is perfect for the casual reader who occasionally wants full-content access to specific issues to read within their customized home feed, or download to their iOS, Android, Windows 8 or Blackberry tablet or smartphone running the PressReader app.
Subscribers
Subscribers receive all-you-can-read access to PressReader's growing list of 8,000+ full-content newspapers and magazines for one affordable monthly fee (price/currencies varying by market).
The Personal subscription is perfect for someone who prefers to read from at least 2 different sources every day. It includes all of PressReader's powerful digital features as well as full access to all available back issues of PressReader's publications. You can sign up for a free 7-day trial at www.pressreader.com/subscribe. (price/currencies varying by market)
The Corporate subscription is typically used by news junkies who like to keep up to date on their topics of interest. You might also be interested in this plan if you read more than 4 different papers, or several magazines each day. (price/currencies varying by market)
The Professional subscription will allow you to read even more publications that cover a wider range of topics. Readers rely on this plan to access full editions of more than ten papers and a collection of magazines each day. (price/currencies varying by market)
Sign up for any of these plans through the PressReader website. Just register on www.PressReader.com, click on your name and open the "Manage Account" page. Click on "Subscription" from the menu at the top of the page and then select "Change/Upgrade Subscription".
Compare our plans
Guest
Pay-As-You-Go
Subscribers
FREE
Rates vary
Rates vary
Read top stories from thousands of publications
Listen to stories read aloud
Access complimentary HotSpots worldwide to read and download** full issues of any publication
Translate those stories in up to 18 languages
Share stories on social media or by email
Mark articles for later reading or reference
Follow columns in your personal news feed
Set My Topic keyword alerts so you never miss news
Sync your channel, news preferences, saved stories, alerts and purchased issues across all of your devices
Purchase single, full issues for as little as 99¢ – read and download** publications just as they appear in print
Access over 7,000+ magazines and newspapers to read online or download to take with you, just as they appear in print
Start Reading
Easy
Sign-up
Subscribe
*Billed monthly (prices/currencies varying by market)
**Issue download for offline reading is available when using the PressReader app
Cancellation
You can cancel your monthly plan at any time, simply by changing your subscription type. Here's how:
Log into your account at PressReader.com.
Click on your name in the top right hand corner.
Select Manage Account from the drop down menu.
On this page, you can scroll down to the Subscription section and select Change/Upgrade Subscription.
Choose 'Pay As You Go' and click to confirm the change.
When you downgrade your Subscription type, you will forfeit the remaining days of the current month on your plan. If you'd like to fully use each day, then submit a request to our customer care team, here. Our team will set up your account to automatically change at the end of the paid period.
Billing Inquiries
Do you have a question about a PressReader charge appearing on your billing statement?
Here's the quickest way to reach our billing and accounts team:
If you know the email address used to register the account, send that to us along with your question, using this form.
Or, send the first 4 and last 4 digits of the credit card along with your question to us with the form. We can also use this to find any transactions linked to your account.
What happens next?
Our team will use the email or the first 4 and last 4 digits of the card number to locate the account/transaction. Then, they will send an email to you with the subscription information and any purchase details. Once you've had a chance to review it, the billing team will apply any changes that you like and answer any questions you might have.
Ready? Let's get started!