Social Media account in use
Are you receiving the following message when trying to sign in to your PressReader account?

Social account includes all login options such as Google+, Twitter, Facebook, and Library card option. PressReader is having issues granting you access because it is registering something from the browser history that conflicts with this login attempt. 
Begin troubleshooting by clearing the browser cache and cookies, then try logging on again. Click here for instructions on how to clear browser cache and cookies.
Libraries who provide PressReader on their network, simply manage your browser settings to clear cache after each user logs off.
Page not available
In the case of 'Page not available' error, please visit
PressReader Twitter
feed to locate any notifications about technical issues we may be experiencing. This may also be due to an error with URL or Proxy integration with PressReader. Please contact libraries@pressreader.com if you are unsure if this is the case.
Padlocks on publications
When you try to access a publication and see padlocks beyond the first page, there are a number of reasons why this would be the case. 
1. You are not being authenticated to use PressReader. To verify this, you should see a green cup located at the top left corner of PressReader. No green cup means you do not have full access to the content. Begin by clearing your browser cache and cookies, close your window and try signing on again. Click here for instructions on how to clear browser cache and cookies.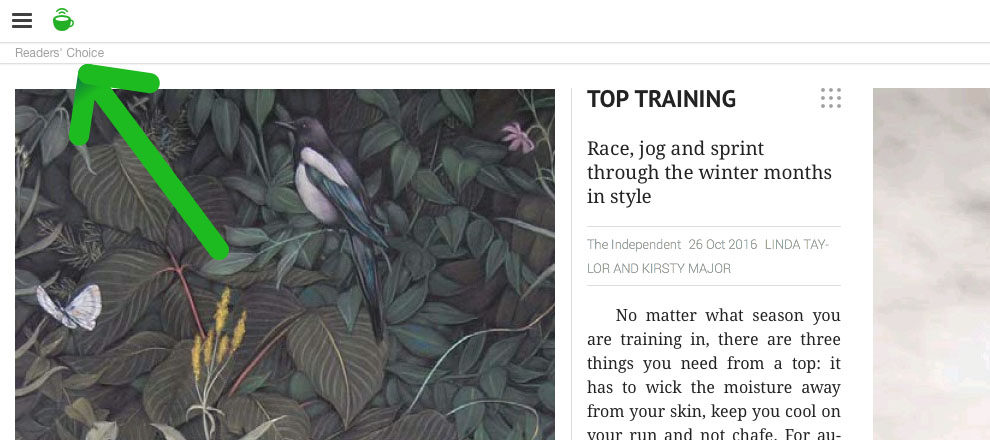 2. PressReader subscription for the library you are trying to access from is no longer valid. To verify this information, please check your subscription on PressReader Hub. Active subscriptions should be indicated with 'Valid' once you sign in.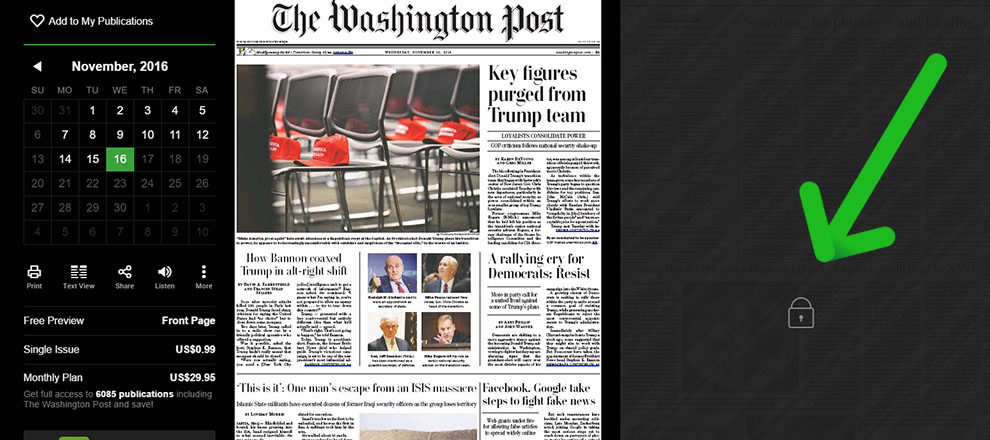 3. The publication is restricted for you. Very rarely, we encounter publishers and/or institutions who request to restrict titles to particular audiences or for specific location(s). This may simply be a decision made by the publisher or libraries who are concerned of various topics that my be offensive to their users.
To verify if you have sponsored access to PressReader, you will see a green coffee cup at the top left corner of the page.
Keep getting diverted to home page
Unfortunately, this means that the library or institution users are trying to access PressReader from no longer subscribes. Contact the library directly to verify and inquire if this information is correct. If not, please contact us at libraries@pressreader.com indicating the subscription term for the library.